Since humankind learned to write many types of books have exhisted. Here are as many examples of them as I could find. If I've borrowed any you'd rather I hadn't, email me and I'll return it immediately.
Please transload any gifs you wish to use.
Remember to RELOAD if viewing after Aug.18, '04.

Black and White Shelf of Books

Today's books come in all sizes and colors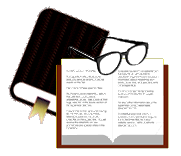 And now we have disks


Gramma Netiquete Book
(made by Sue FirDarrig)

Books require readers which also come in all shapes
Mother Reading to Her Children

Spider keeping up with the news
I'm Sure I've Seen This Reader Before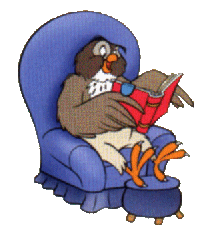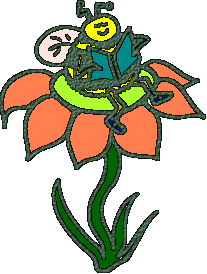 Alien Reading About Our World?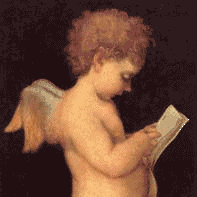 I hope you have found something useful or amusing in the Book Nook.