Katy's Attic

I don't know where all this STUFF comes from but the kloset got so full that I had to move some to the attic to make room for new. I just can't resist bringing things home and then don't know what to do with them. It's kind of dusty in here. I hope you don't have allergies.
If I've picked up something of yours by mistake, tell me and I'll send it back instanter. If you see anything you can't live without, please transload it to your place.
Reload after Aug.17,2004
Better have some light so we can see.
Do we need the heater on?
Well, lets see what's here.....
Fireman Figure Fire Extinguisher
Shelf Clock Bell Jar Mantle Clock
Hockey Skates Snowshoes Figure Skates
Nate Ebanezer panned for gold
Beside a Western creek.
On weekends drank all he could hold
Then panned another week.
Cowboy Hat Saddle Corncob Pipe
Candlestick Phone Radio Wall Phone
Phonograph Old Radio Phonograph 2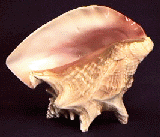 This conch shell came from a tropical beach
Brought home by Capt'n Steele,
A pirate bold, I was wont to teach
My children, but was he for real?
Crystal Ball Desk Bell Blue Chair
Dressmaker's Form Typewriter Dressmaker's Form 2
Throw Pillows Barrel of Monkeys Washstand
Oil Lamp Oval Mirror Floorlamp
Apple Teapot Hourglass Pink Heart Teapot
Cuckoo Clock Ancient Vase Sewing Machine
I should look in there some day
Ship Clock Watch Gold Watch & Chain
Stop Watch Bellows Baby Crib Hand Bell
Table Lamp Log Basket 78 Record
You didn't think I'd forget this, did you?
Great greatgrandma shot a bear
That tried to steal her pig.
Great greatgrandpa skinned its hair
And used it for a wig.
I don't know where this door leads.
Someday we'll open it together.